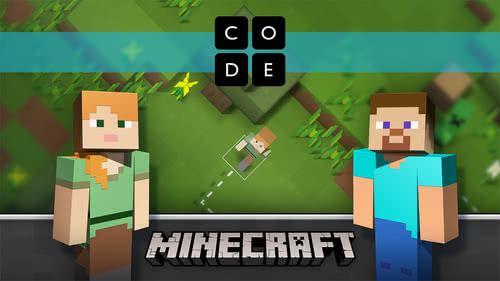 Since the very beginning, probably the #1 Hour of Code request is a tutorial featuring Minecraft – a game very special to students. Today, the Hour of Code presents Minecraft Hour of Code, in partnership with Microsoft and Mojang AB for the Hour of Code coming in just three weeks.
The tutorial introduces learners to basic coding and guides them to mine, build, and explore in a 2-D in a "Minecraft" world.
The tutorial will be translated into 30+ languages in the next few weeks (if you can help translate, visit https://code.org/translate).
Anybody can participate. No experience needed, no computers either.
You can check out more tutorial options for all ages and browse fantastic teacher-led lesson plans for creative Hour of Code classroom activities. Then, join the worldwide celebration. There are 99,000(!) Hour of Code events worldwide registered to participate during Dec. 7-13.
Together, we have a special opportunity to empower students to impact the world by creating technology of their own. Try Minecraft Hour of Code now, share the world you build, and tell us what you think!